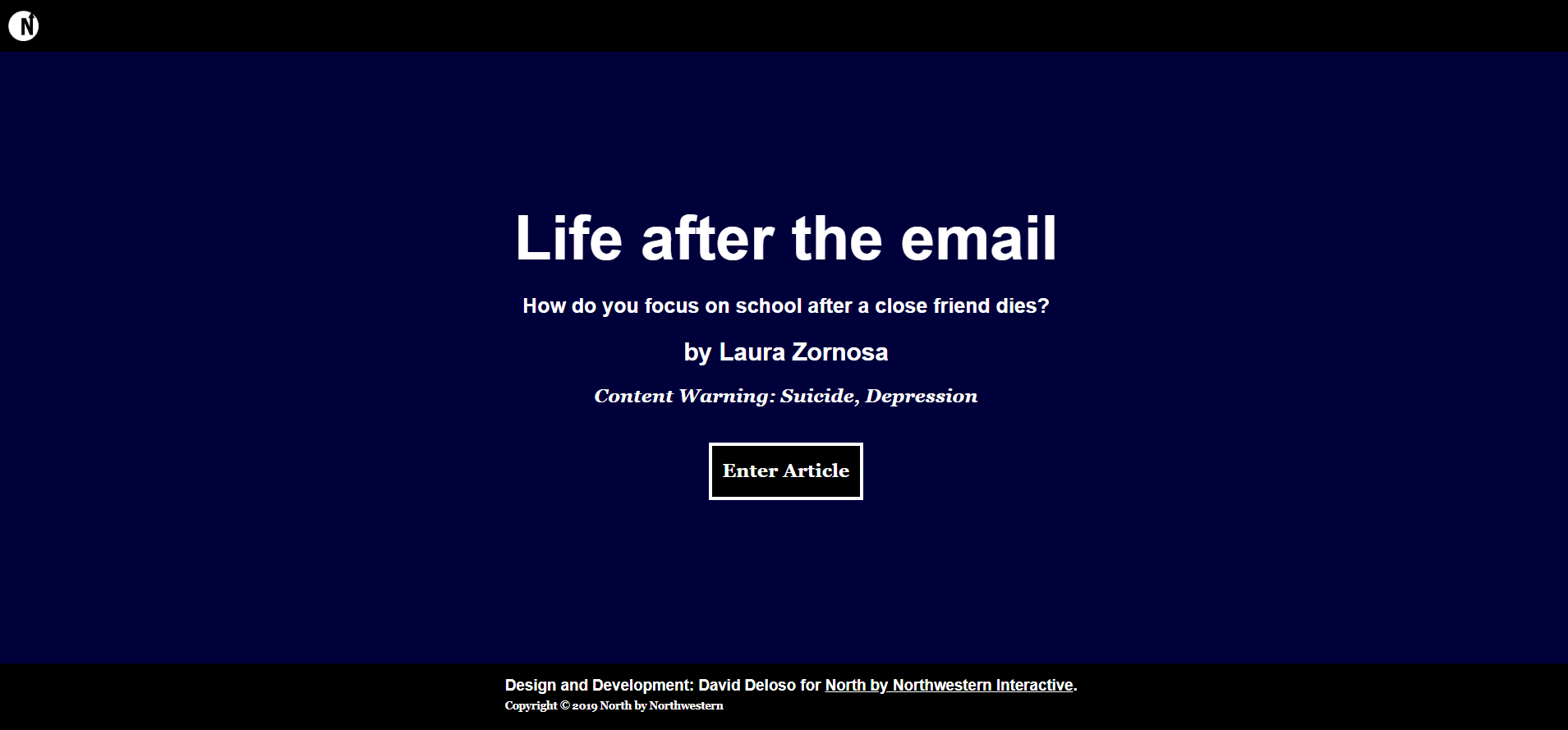 Life after the email
I developed the interactive presentation for this feature piece written by Laura Zornosa. I took on the project and began learning web design basics roughly two weeks before the story was scheduled to publish, and with the help of Maxine Whitely, North by Northwestern's Interactives Editor at the time, finished developing the interactive well before the deadline. Main features implemented were a navigation system to jump between sections of the article and animations that make each paragraph appear as the reader scrolls, which adds a sense of linearity to the piece.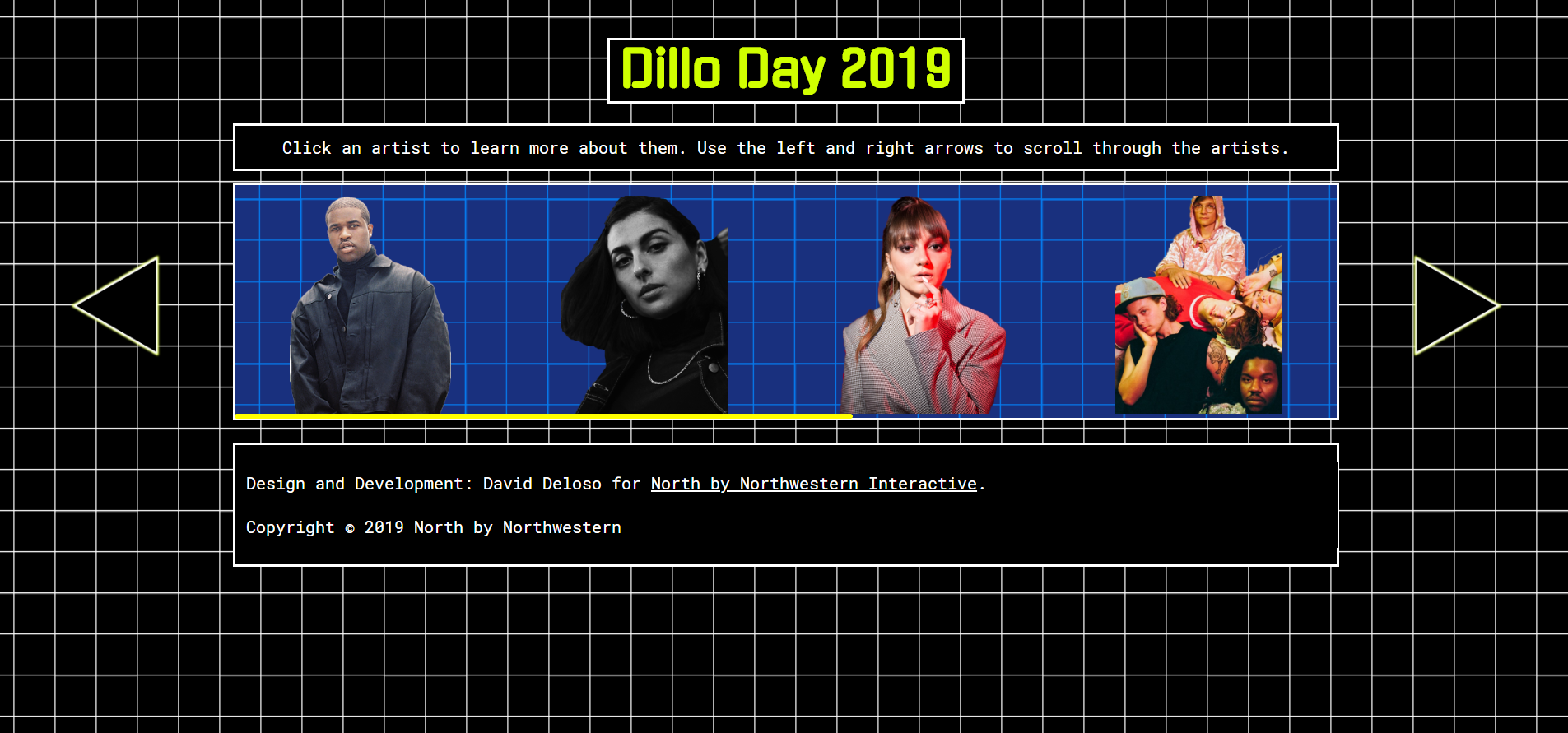 Your guide to the Dillo Day 2019 main stage
Dillo Day is the country's largest student-run music festival, held annually at Northwestern during Spring Quarter. I was serving as North by Northwestern's Entertainment Editor during the buildup to the festival in 2019, and decided to organize an interactive guide to the artists as a section project. Most of the copy was written by various entertainment section contributors, and all of the interactive elements were created by me.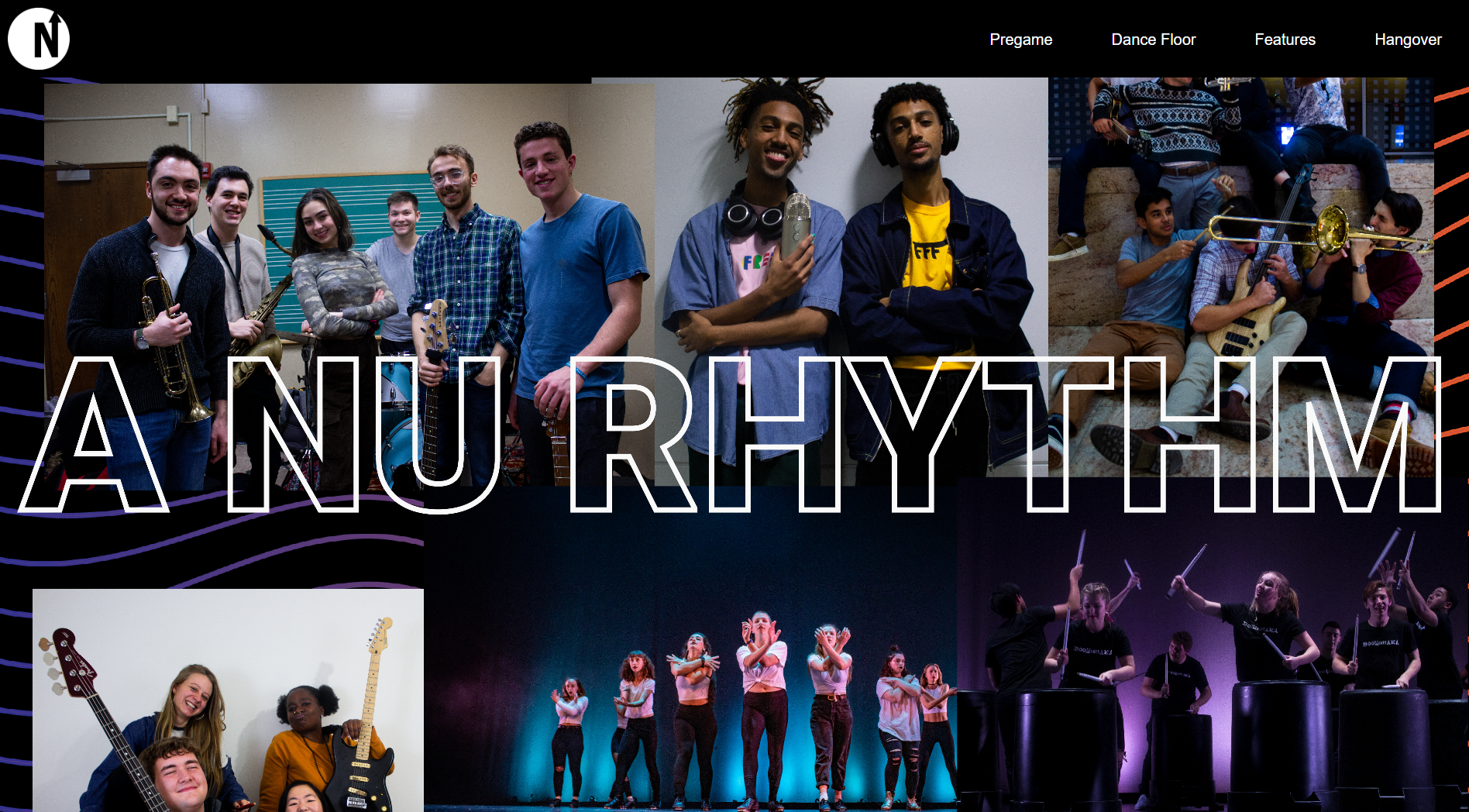 NBN Fall 2019 Mag
I was one half of the mag-to-web integration team for North by Northwestern's Fall 2019 Magazine. I worked primarily on styling in CSS to create a clean, responsive presentation for the mag. This included making stories enlarge and brighten on hover and implementing a smooth scroll when using the navigation bar. Once final checks were completed and the print mag was finalized., I took the existing graphics and photos used in reformatted them to fit the dimensions of the online mag. I then uploaded each story to the Ghost content management system to be published on NBN's website.